Best App Development Tools For Devs
Posted on Mar, 5, 2019 I Elise
Many of us, whether at work, home or school, are using a plethora of applications each and every day. The app industry has exploded in recent years and experts believe the mobile app industry could see revenues of nearly $200 billion by 2020, and development plays a massive role in that growth and success. A variety of states are spending billions of dollars on software/app development and deployment, and this number is sure to rise.
App developers use a variety of different tools to create and manage their apps, and these tools have only improved over the last few years, and this article is going to look at a few of the best. While development is important, the job isn't done when the app is developed. You need to be sure to manage and monitor the app throughout its lifecycle. To learn more about monitoring and management and how important they both are to the success of your app, check out this stackify.
But without any further ado, let's check out some of the best app development tools and software for developers.
Appcelerator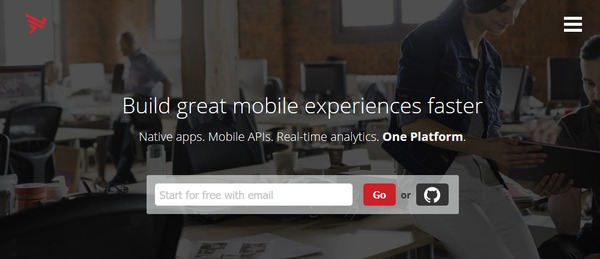 If you need to rapidly develop a cross-platform app, this might be the tool for you. You can use Appcelerator to build your app, using fewer lines of code than other tools, which makes it work much more quickly. No matter what operating system you are using (or what device you are building for), this tool will be able to help.
In addition to using this tool to develop your app, you can also use it to test and measure the functionality of your finished app. It can also be seamlessly integrated into continuous delivery systems and has extremely high cloud capacity limited. One negative about this app, however, is that their support team can often be slow and unresponsive when you need assistance.
Xamarin
Xamarin is one of the most used and preferred tools when it comes to developing native mobile applications for iOs, Android or Windows. It has many features that experts will love such as UI controls, deep linking, application indexing, API communication and more. However, it is also usable for relative newcomers as it can provide you with sample apps to help get your started easily and quickly.
Most of the code within Xamarin can also be shared across mobile platforms, which lends to an easier and quicker development process. In addition to it's many great features and popularity, Xamarin suffers from very few bugs, which lets you get your app completed and to market sooner than many alternatives.
Mobincube
Whatever type of application you want to create, with whatever goal in mind, Mobincube can likely be of assistance. Unlike many of the tools we will mention, Mobincube allows you to create mobile stores and a variety of other apps, without having to write a single line of code. The tool still allows you to customize every part of your app, communicate with users, make money and more.
While this may not be the app for you if you have experience with coding or want to develop something more robust, it is perfect for a newcomer. While the tool can be used for free, as mentioned, there are also a variety of monthly subscriptions that range from $2.99 a month up to $99.99. These subscriptions offer a ton of different extras on top of the free version, as you would expect.
PhoneGap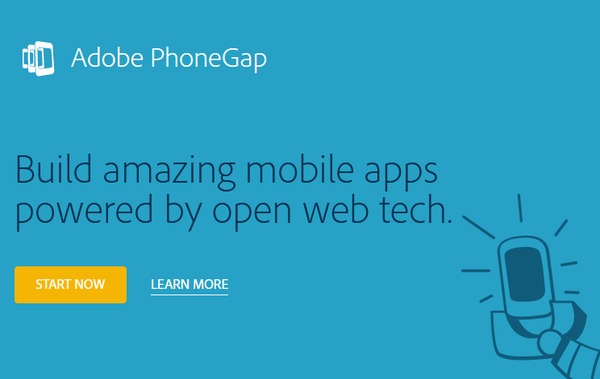 PhoneGap is a completely open-source tool that features everything you could want in an application development tool such as debugger, compiler and even a variety of testing tools. Whether you need to create simple apps or more robust app, PhoneGap (along with its wide range of plugins) is up to the task. The tool makes use of several of the most popular web development languages, and is designed to work with many hardware features on devices.
Like a couple of the other options on this list, PhoneGap can make app development more simple and accommodating, which is ideal for those without a in-depth skill set or if you want your app completed and deployed quickly. Also, because it uses the most popular development languages, many developers will be able to use this tool without a giant learning curve.
Kendo UI
Kendo UI is a mobile app solution that allows for full development on the client-side. It provides incredibly customizable and modular solutions. If you are a JavaScript developer and facing any JavaScript error, this tool can help you make better apps in less time than many other tools. Also, whether you are building your app for a mobile device, tablet or desktop, Kendo will make sure it your app is customized for the correct screen size.
The app can decrease time to market, supports a ton of popular frameworks (such as working seamlessly with Angular) and has many advanced features including data grid components, schedulers, charts, customizable themes and so much more. It has helped millions of people create apps over it's decade-plus in the industry.
In conclusion, be sure to try out a few of these app development tools and see which you prefer and which works the best for your business. Of course, these are just a few options and there are several other great app development tools out there you can use, so do your research and use the ones that you feel can help you the best.