E-commerce Marketing: 8 Ways to Design Your Online Store
Posted on Aug, 8, 2019 I Elise
Contrary to popular belief, it is actually pretty easy to start an online store. However, it is difficult to make your e-commerce business rank on search engines, acquire customers, and keep them coming back.
Starting your online store
There are actually a lot of factors to consider when starting an online business. These include choosing the platform that suits you.
Not every aspiring online entrepreneur knows how to code. So instead of looking for an online e-commerce platform that is built on old code, it is advisable to look for something that offers WYSIWYG (what you see is what you get) set up.
What's cool about these kinds of platform is that they come with stunning designs to help you get started.
How important is e-commerce design?
There is no denying that web design is an important digital marketing element. Moreso for e-commerce businesses.
That's because it can provide a good user experience for your potential customers, which could sway their decision of whether to buy from you or not.
Simply put, a good e-commerce design can help boost your business' sales. Not to mention that an exquisite web design makes a great first impression.
In this post, we will walk you through eight design tips that you can apply on your e-commerce store.
1. Think Like Your Customers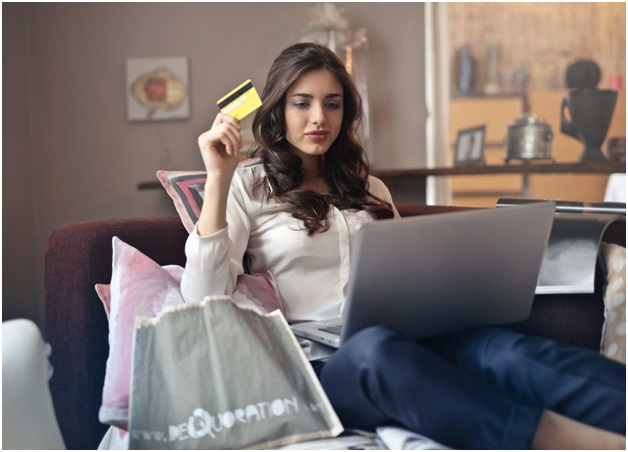 Aside from a compelling content, design is another way to resonate with your customers. But in order to do that, you need to think like them.
If you think about it, what your customers want in an online store is pretty simple:
Easy navigation
Secure shopping
Hassle-free check out process
Thus, your e-commerce design should give your customers exactly that.
Put yourself in your customer's shoes and answer the following:
What would make it easy for me to navigate an online store?
What would make me feel that I am shopping on a secure website?
What would make me trust this e-commerce business of my credit card details?
What would make me say that the checkout process is simple and hassle-free?
As Deanna deBara pointed out, "When you think like your customer, you can anticipate what they want from your e-commerce store ‒ and then design your site in order to meet those needs."
2. Make Navigation Easy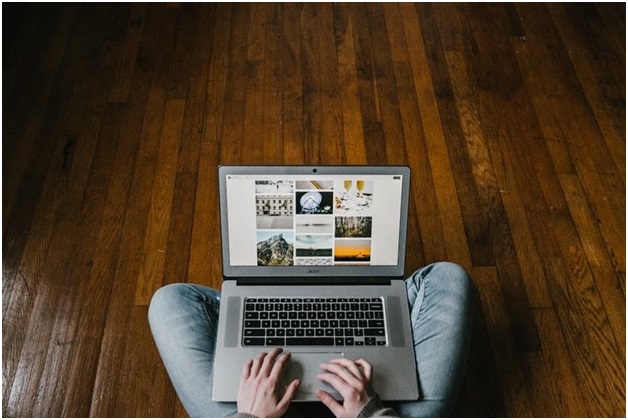 When it comes to web design, it is easy to over-complicate things. Nevertheless, it is important to keep your e-commerce design simple ‒ especially the navigation menu.
An organized navigation menu is integral to your online store's overall user experience.
Imagine driving somewhere with a hard-to-follow route. The odds are great that you will get lost along the way.
The same thing goes for your potential customers. They are less likely to buy from you if your e-commerce site is difficult to navigate.
3. Make the Search Bar Visible
Believe it or not, the search bar is often the most neglected part of conversion optimization in e-commerce.
Why is the search bar important, you ask? That's because it can help a customer look for her desired product in case the navigation menu fails her.
You'd be surprised to know that people who use the search bar on your online store are people with the biggest intent to purchase. Thus, your e-commerce design must make sure that the search bar is visible.
One way to make your search bar noticeable is by using a different color to offset it from your entire website's color scheme.
4. Choose the Right Colors
Your e-commerce site's color scheme can influence a buyer's decision. This means that something as simple as color can impact your business' bottom line.
In fact, 85% of online shoppers say that color is one of their reasons for buying a product.
Although there is no one perfect color scheme that you can use for your online store, it does have an impact on how customers interact with your site. This could lead to more conversions and sales. And keeping the visuals more on the attractive side is also important. There are a number of tools for text animation, videos, images etc.
However, you have to keep in mind that switching from one color scheme to another is not a magic pill that can help increase your conversion rates.
5. Include an FAQ page
When you have an online store, you often receive the same questions from different customers on a daily basis. Thus, it will be more convenient for you to have a page for frequently asked questions.
But other than helping your customers find the answers to their burning questions, an FAQ page also helps establish trust between you and your buyers.
Your FAQ page is a great opportunity for you to show that you are being transparent when it comes to your products and processes. It is also a proof that you are taking customer service seriously.
Taking the time to craft a content that helps your customers answer their queries shows that you genuinely care for them.
6. Use High-Quality Images
The evolution of technology has brought upon businesses the growing demand of Internet users. Quality online shopping experience is one of them.
According to Dave Young, founder of Young Copy, "A website that is poorly conceived and poorly designed will yield poor results. Merchants who plan to attract and keep consumers must create visually inviting sites that satisfy the demands of their customer base."
High-quality images can help your e-commerce business attract loyal customers and generate sales. Since your buyers cannot touch or feel your products, your images can help them perceive the item's texture and quality.
Simply put, quality product photos help a customer to consider whether to buy a product from you or not.
7. Leverage Product Reviews
If you think that incorporating customer reviews on your e-commerce website's UI is just a "nice to have," think again.
Product reviews is a form of social proof, which is a psychological concept that we are more likely to join the bandwagon. That's because we believe that the action of the majority is the correct action.
In a survey conducted by Dimensional Research, 90% of the respondents said that positive reviews can influence their buying decisions. Thus, it is important that you leverage product reviews and testimonials for your business.
You can do this by asking your existing customers to leave a review, be it automated or manual. You can also conduct a survey or use apps that can help you collect feedback. Another way you can encourage customers to leave a review is by featuring positive reviews from other customers on your social media accounts.
8. Simplify Your Checkout Process
According to Martin Luenendonk of Cleverism, "An optimized and easy to use checkout process is vital to achieving successful sales on an online store."
Here are some quick tips on how you can simplify your checkout process:
Use a progress indicator and inform buyers of the next step.
Inform customers of the shipping costs and delivery time at face value.
Make sure to declare all product details on the checkout page.
Allow your customers to easily change their orders.
Do not force your customers to register.
Remember, a clean user interface in the checkout page makes a customer more likely to finalize his purchase.
Aside from the products and their prices, your web design can have an impact on your conversion rate. Ideally, how you design your e-commerce site means quick and stress-free purchasing process.
About the Author:
Jake Rheude is the Director of Marketing at Red Stag Fulfillment, an e-commerce fulfillment warehouse that was born out of e-commerce. He has years of experience in e-commerce and business development. In his free time, Jake enjoys reading about business and sharing his own experience with others.