Useful Tips for Managing PDF Files
Posted on Jul, 28, 2022 I Elise
PDF are imperative in today's market environment. Be it professionals, students, or an organization, PDFs are heavily used to exchange information. The universal appeal of PDFs come from their easy accessibility on any platform and any device. You can open a PDF on a MAC OS, Windows, Android, or iOS.
PDFs previously were created so that they can be viewed with ease across platforms and device but not modified. However, now you can edit PDFs, convert them, and do so many different things that makes work a lot easier.
In this guide we will look at some cool things we can do with PDFs that will make you more efficient and organized.
Create PDFs without Adobe Acrobat
Adobe is a licensed premium software developer. The free acrobat reader allows you to only view files and not create them or modify existing ones. You have to buy a subscription of the software to get these features. However, you can use tools such as Microsoft Word, PowerPoint, etc to create PDFs.
Simply create a document on Word or PowerPoint and export it as PDF to convert your DOC or PPT file, to a PDF. Yes, it is as simple as it sounds. Microsoft has inbuilt plugins that allow you to convert your files into PDFs without converting it using any online third-party tool.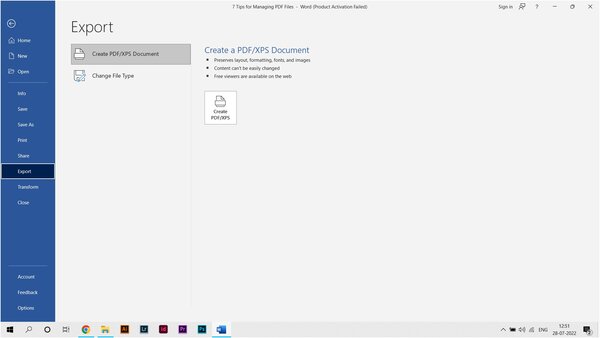 Chrome also allows you to convert webpages into PDFs. You can do that by pressing 'Ctrl + P' on your keyboard and Chrome will open up the print dialogue box. There you can
Change PDF page size
PDFs arrive in a variety of page sizes and dimensions. Various online tools assist you to change PDF page size collectively instead of editing it from scratch and simultaneously, keep up with the extents by scaling the items to.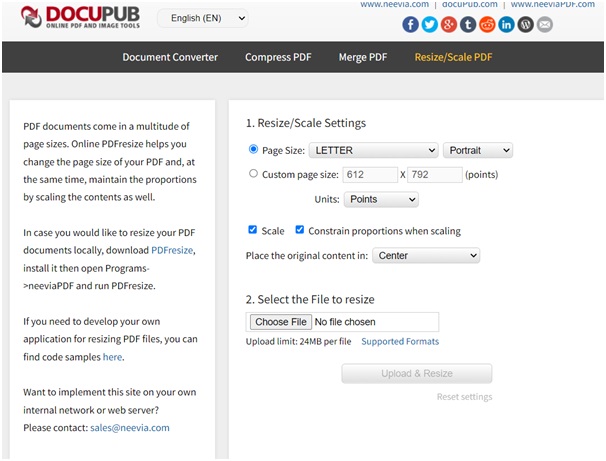 PDF2GO and DocPUB are free online tools that help you rescale your PDFs to the size you wish.
Editing Read-only PDFs
As of late Gmail added a feature which might tackle the issue of editing read-only PDFs. Once you receive an Email with PDF, currently you get a "View" option alongside the "Download" option. By clicking it, the PDF Document will convert into an HTML doc file. Open this HTML file in Microsoft Word and choose Save as .doc. At this stage, you can alter your read-only PDF file in Word. Though this is free, it is only compliant for one single PDF file conversion.
There are various online tools that allow you to convert PDFs to Word doc. There are various sites online that convert PDF to Word for free. These websites allow you to convert the PDF doc without losing the formatting or content in the process. If you wondered how to edit read only pdf, this is your answer. Small PDF and PDF Online by XODO are free online tools to help you with that.
Remove passwords from PDFs
One of the simplest ways to remove password from PDF is as follows,
• Step 1 – The first step is open your PDF using your smartphone with the built-in pdf viewer. It will prompt you to enter the password to open the file.
• Step 2 – Instead, tap the menu icon, click share and find the print option. It will open up a dialogue box where you can specify the destination to 'Print as PDF' and save the file without a password.
• Step 3 – Tap on save and export the file to your phone's internal storage.
This is an easy way to remove password from your PDFs. Online sites like Small PDF and ILOVEPDF can also remove encryptions and passwords from your files.
Conclusion
PDFs are compact readable versions of documents that are easy to share, view, and print. They take very less storage space and can be viewed and edited cross platform. This makes them one of the most used document formats.
However, many people limit the use of PDFs to just viewing docs made by others. This short guide must have helped you explore what more you can do with your PDFs.