WordPress Is Replacing The Code World
Posted on Aug, 29, 2019 I Elise
WordPress has been around since the mid of 2003 and has become the most popular website development software in the market. WordPress has also become a favorite place for content management over the last few years as well. Although, it is not an exact replacement of coding; however, it is offering many of the advantages that are making experts think that it may entirely replace coding world someday as it is secure and easy to use.
WordPress vs. Coding
There is a considerable need for the user to understand programming languages to work with a coding dependent website while on the other hand, there is WordPress.com and WordPress.org that just needs you to be creative and clear on your requirements. The user-friendly WordPress may require you to have a basic knowledge of CSS (Cascading Style Sheets) OR HTML (HyperText Markup Language), and you are all done with creating a website that is beautiful, attractive, functional and easy to use. Alternatively, coding sites give you full authority to mold your functionality and appearance; however, it cannot be done by yourself. You will always need professional assistance for it. Hence, everyone has pros and cons; still, there are some benefits of WordPress over coding sites. Let's see how below.
How WordPress Is Replacing Coding?
1. No HTML Editing or FTP Software Required
As we all know that WordPress is a self-contained and a self-monitoring software system that does not require any additional HTML editing software like Dreamweaver or Adobe Contribute. You can create a whole new website with formal texts, images, documents and videos without the need for HTML or FTP software. Moreover, WordPress has made it really easy to post blogs with your desired customization, and you can add visuals to it without the hassle of coding adjustments. There is a number of plugins that enables you to incorporate from popups to Survey forms to your site in minutes.
2. Ease of Usage & Manageable for Non-professionals
As mentioned above, WordPress is straightforward to use even for non-professionals. As WordPress has an intuitive interface, adding SEO friendly blogs, new pages, and plugins regularly is just a breeze that can be done quickly. The reason behind the ease of usage is the technology of operating WordPress. It is designed to be assessable and straightforward for users to reduce the time spent on formatting and building tailored requirements. Moreover, WordPress is a browser-based innovation; hence, you can log in to your site from any available device to get connected and manage your website on your fingertips. It is just a matter of seconds today.
3. Saves a lot of Time & Money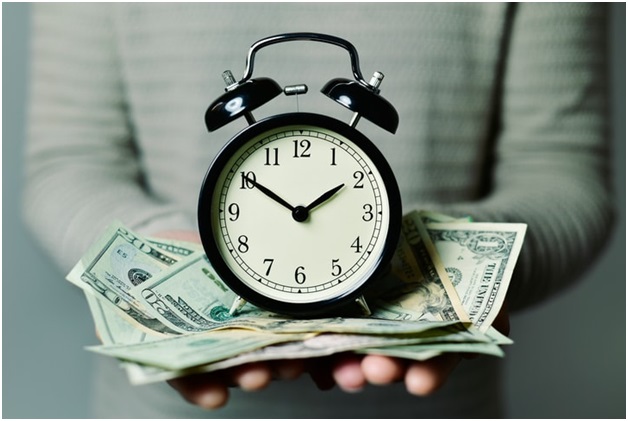 "Time is money, and nothing can be more useful if it can save you both"says; Amy Scott, Premium Jackets.WordPress created sites are scalable. This enables you to have hundreds of thousands of pages, posts and visuals on your website without compromising the performance. The feature is going to save you a lot of time and money to spend on building codes to enhance performance and technical assistance. Also, you can set up multiple users for your site as an administrator of the WordPress website, and you can assign customized capabilities and access levels to each one.
4. Customizable Design with Latest Trends
WordPress stabilizes your site as an engine and drives your website to a manageable hanger where you can get all the most recent, trending and customizable designs and free themes as per your specifications. Your every page can be customized 100% to make your product and services stand out. Every visitor who is going through your site will have a sight of shining brand offering a unique experience that they never forget. An appealing, updated and well-navigated site will help you to get more customers. Also, reduce bounce rates and increase retention time.
5. Unlimited Controllable Features to Choose
Just like many coding issues, WordPress has got you no more waiting for a website developer and designer to make little and simple updates. There are millions of features available across WordPress that are easy to control from your admin dashboard. It has given users the control of nearly each and every aspect of your site's features, and you can easily make those changes and updates without any need of a professional person.
6. Easy to Update & Publish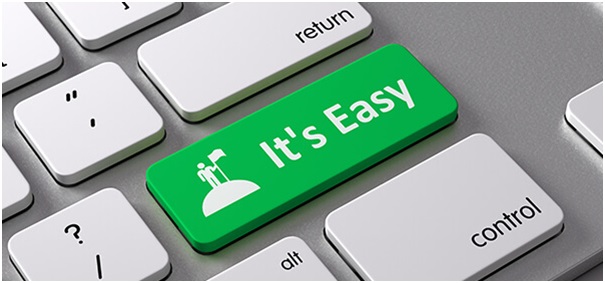 As mentioned above, WordPress was initially created as a blogging platform, which is why desired blogging capabilities are easy to integrate as they are built-in. Setting up an RSS or email subscriptions to your post along with like, comment and share plugins are easy to update. Auto upgrading of pages to recent blog posts makes sure users easily publish posts. All of the assessable and combined features benefit the user to extend the company's reach and makes your site more interactive, dynamic and user-friendly.
7. Extend Functionality with Plugins
"WordPress is your Genie, but it gives you unlimited wishes to ask for" says, Sarah Palin, King Essay. Want to add a Twitter feed, Facebook fan box, video gallery, event calendar, contact form or even a live chat session; nothing is impossible in the world of WordPress. There are millions of plugins that WordPress is offering users to get the most out from their pool of free and reasonably priced functional plugins.
8. Ideal for SEO
SEO is all about a clean and simple code that a search engine can index easily. The coding behind WordPress is honest and straightforward, that makes it easy to read by search engines. Hence, if your website is on WordPress, then there is an excellent chance to get it indexed as a good rank organically. Additionally, every image, page, post, video and document has its own Meta tag keyword, title and description that can be optimized for specific searches. This allows search engines to be précised with your site's SEO. Tags can also be used to enhance SEO efforts.
9. Prevents You from Troubleshooting &Trail Errors
Troubleshooting and trail errors are a nightmare to website developers. A little mistake in your coding can lead your whole time and effort to be wasted. Testing and running a page to check for error, loading time, image presentation and a lot more things can take a hell of a headache. Also, it cost you a fortune to resolve those issues. WordPress has been launched as a blessing to all those sufferers. It has eliminated your extra time and effort to troubleshoot your testing and searching for trail errors. Just choose your requirements, install them and make your website live with no hassle.
10. Provides with Technical Assistance 24/7
Again, as mentioned above, WordPress is like your Genie; it has everything to offer that you may need to have. Along with providing you with every possible feature to get your website functional, attractive and productive, it has eliminated your concern of getting technical assistance. Their customer support service department is delivering services 24/7 to resolve issues by providing practical and instant matters.
Conclusion:
Considering the above ways, WordPress is benefiting users over Coding sites, and we can conclude that accessibility, comfort and ease of usage are the USP'S of which customers are going towards more of it. However, both of them have their own advantages and disadvantages that are irreplaceable. The best decision-makers are always the ones who choose to fulfill requirements in time and budget.
Author Bio:
Liza Brooke is a single mother and a passionate blogger. She loves to get herself updated with latest trends. Currently, Liza is working as a content writer at Crowd Writer.