12 Benefits Of Engaging In Influencer Marketing On Instagram
Posted on Jul, 31, 2020 I Pawan Sahu
Influencer marketing is one of the most popular methods of marketing on Instagram. With this method, you work with an Instagrammer who has a significant number of followers and a strong brand presence. Influencers often have strong relationships with their followers, and their followers are in turn very loyal to them.
Let's take a closer look at why engaging in influencer marketing on Instagram is a good strategy for your business.
1. Use Instagram for Marketing
If you're using Instagram as a marketing tool for your business, which you should be, influencer marketing should play a significant role in your strategy. Instagram is where the majority of influencers are, and it's where your business should be too. The platform has over 1 billion active users, 90% of which follow at least one business.
If your target audience is present on Instagram, your brand should be, too. Not only does it help you build credibility, but it also helps you create connections and build relationships with your instagram followers and turn them into customers. Influencer marketing is a great way to help you do just that.
2. Increase Your Reach
Growing your following on Instagram isn't an easy task, but by using influencer marketing, you can make it a little easier. When you partner with an influencer, they'll promote your product, service or brand to their audience. This makes it easy to have more eyes on your brand.
Chances are you've heard of the old Rule of Seven – an idea that a customer needed to interact with your brand seven times before they would take an action. While that number has likely changed at this point, especially with the growth of social media, the more often people can see your brand name, the more they will get to know your brand and consider following you. Working with an influencer can increase those interactions.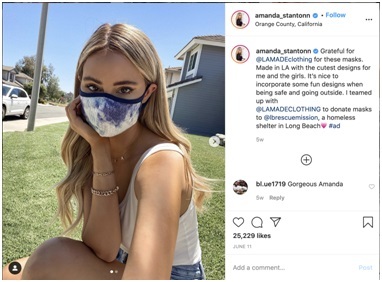 3. Higher Conversion Rates
Working with influencers also results in a higher average conversion rate than the typical Instagram post or ad. Instagram has an average ad conversion rate of 1.08%. Influencer marketing, on the other hand, has a higher conversion rate. Engagement rate is a key indicator of conversion rate, and the average engagement on Instagram is 2.1%. That's just the average. Some micro-influencers (or influencers with 1,000-100,000 followers) have higher engagement rates that result in more conversions.
4. Foster Long-Term Partnerships
Working with influencers also gives you the chance to create extended partnerships. Think about some of the biggest brands you know. They have celebrity spokespeople and partners that they work with regularly. Influencer marketing is a similar concept for smaller, newer businesses. When you build a relationship with an influencer, you can turn it into a long-term partnership that benefits your brand tremendously.
Begin by looking for influencers who are already using your product. They'll be more likely to agree to a partnership because they already love you. When you work with someone long-term, their audience becomes accustomed to seeing them promote your product, and they'll trust the recommendation even more. Anyone can promote a particular product for one or two posts, even if they don't really love it. For an influencer to promote something consistently and over the long-term, their followers will know they truly support it.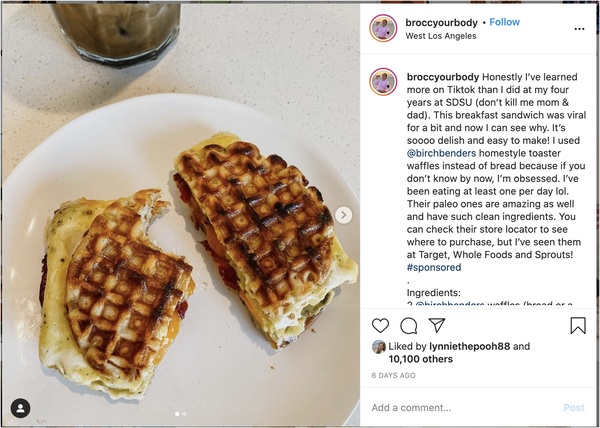 5. Establish Customer Trust
Let's be honest: people don't always trust businesses when they promote their own products and services. Sure, they might believe them to a point, but it's easy for someone to talk about their own almond milk and say it's the best one ever created. Of course they'd think that – they created it!
Instead, by having someone else talk about your product and promote it on your behalf, you'll increase the trustworthiness of your brand. When someone else tells their followers about how great a product is, people are more willing to believe them. After all, influencers who promote products are putting their own reputation on the line, too. If they say a particular product is great when they know it isn't, their followers might try it, hate it and then lose faith in the influencer. So, their followers trust them. When an influencer promotes a product, their followers are likely to buy.
6. Increase Engagement
The more accounts you have engaging with your posts on Instagram, the more positively the algorithm will view your page. In fact, by having a good engagement rate, you'll be more likely to have your posts appear in your followers' feeds. But what if you don't have a strong engagement rate right now?
Well, influencer marketing can help you with that, too. Depending on your specific marketing strategy, you can work with the influencer to drive traffic to your page. You might want to do a giveaway that involves following and engaging with your posts, or you may decide to ask the influencer to take over your Instagram Stories for a day (and drive their followers to check them out over there). There are many different ways you can use an influencer relationship to improve your engagement rate on Instagram.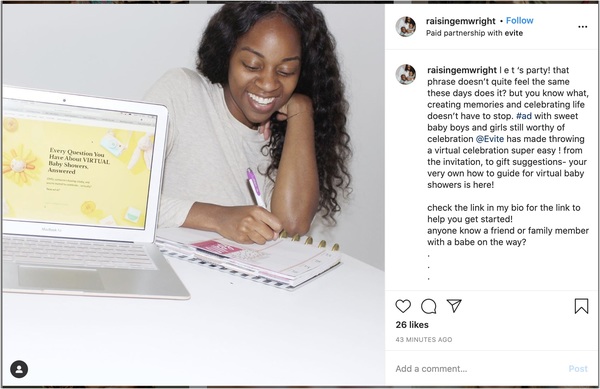 7. Raise Brand Awareness
Maybe you're a new brand, or perhaps you're just new to Instagram. If you're looking to get your name "out there" and make more people aware of your brand and what you offer, influencer marketing can help with that, too. Whether you want to work with influencers with extremely large followings or if you want to stay with smaller, micro-influencers, working with a reputable influencer will put your brand in front of many, many people.
8. Drive Traffic to Your Website
Instagram is a great marketing tool, but your website is your home-base. You might have free offers, the chance to sign up for your email list, more in-depth information about your products and many other things that you can't include on your Instagram account. Working with an influencer can help you send people to your website.
If you work with an influencer who has more than 10,000 followers, they should have the swipe up feature to use in their Stories. This can be a great way for them to talk about your product and then easily link to the information you have about it on your site. Some influencer partnerships include giving the influencer a specific link or code to be able to track the traffic and sales they generate. If they have this individual tracking piece, they'll likely be motivated to share it with their followers, too.
9. IGTV
IGTV is a great tool for brands to be able to showcase their products in a more in-depth way. You can publish long-form video content in a way that's easy for your followers to watch and enjoy. Creating IGTV videos on your own is a great way to have an index of videos about your brand and your product, but what about if you had someone else make an IGTV video?
If you find an influencer who will post a how-to or review video about your product, you can generate leads and traffic, which can open the door to new customers. Influencers carry, well, influence, over their community, and when they create long-form content about how great a product is, their followers are likely to listen. This longer video can also address more questions or concerns that potential customers might have toward your product.
10. Grow Brand Loyalty
We slightly touched on this earlier. When you have an influencer who talks about your product or service frequently, their followers will see that they're loyal to your brand. This, in turn, will inspire their audience to stick with your brand as well. Some people follow influencers because they want to be like them. In many cases this includes supporting the brands they support. If their favorite influencer is still buying your shampoo, chances are they will, too.
11. Organic Content
Organic content is important on Instagram for your followers. Many people will scroll right past ads, especially once they realize what they are. Now, that's not to say that Instagram advertising is a bad option. In fact, there are many great options you can choose from if you're looking to create ads. However, organic posts sometimes mean more to users.
Rather than just seeing an advertisement, when a user sees an Instagram Live video or post about your brand, they'll be able to engage with it more easily. This, then, will help you to drive sales more organically. Influencers are often skilled at creating sponsored posts that blend in well with the type of content they typically create, which is also helpful
12. Target Your Ideal Audience
When choosing the influencer you want to work with, you'll want to make sure you pick someone who aligns with your brand, your mission and your industry. You'll also want to choose someone whose followers are your ideal customers. It might not do you much good to partner with a fitness influencer if you're selling purses. There might be some overlap there, but you can likely find a better return on your investment by working with a fashion or lifestyle influencer.
Beyond that, though, when you find influencers who easily fit with your brand, they can use branded hashtags without having it feel out of place. When influencers with significant followings (filled with people you want to have following you) use your branded hashtags, there is a high chance of having your hashtag appearing on the explore page of those in your target audience. This will help your reach expand even farther.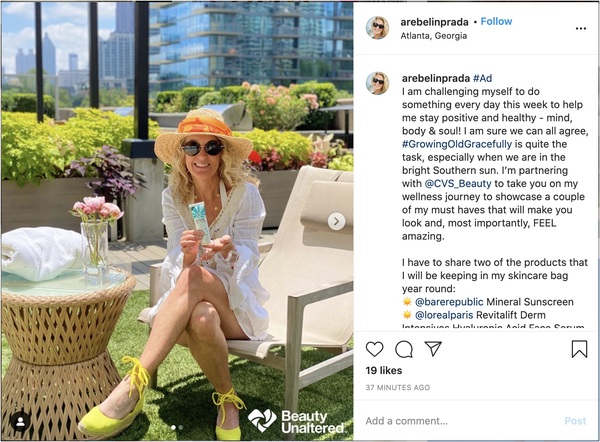 Conclusion
These 12 benefits are just scratching the surface of the importance of influencer marketing. If you're using Instagram as a key marketing tool, you'll want to take full advantage of it. That includes creating your own organic posts, videos, going live, posting stories, using ads, and, last but not least, influencer marketing. Working with influencers is a great way to get your brand name in front of people who will actually want to follow you.